March 17, 2015
Parental Depression Linked to Troubling Behavior in Kids
the Psychiatry Advisor take:
A parent that suffers from depression increases the likelihood that their toddler may engage in abnormal behaviors, including hitting, lying, anxiety and sadness.
While other studies have indicated that postpartum depression from a mother can negatively impact a child's mental well-being, a new study out of Northwestern University Feinberg School of Medicine is among the first to find that a father's depression can have a similar impact.
Sheehan Fisher, PhD, of the school and colleagues examined data from 200 couples with three-year-old children, all of whom had participated in a prior depression study around the time of the child's birth. The participants reported the levels of depression, relationship with their partner, and their child's internalizing (sadness, anxiety) and externalizing (hitting, lying) behaviors.
High depression levels from both mothers and fathers were associated with their child exhibiting negative behaviors, the researchers reported in the journal Couple and Family Psychology: Research and Practice. In addition, parents that had postpartum depression after birth tended to still have symptoms three years later. Also, fighting between parents did not contribute to bad behavior as much as depression did.
"Early intervention for both mothers and fathers is the key," Fisher said in a statement. "If we can catch parents with depression earlier and treat them, then there won't be a continuation of symptoms, and, maybe even as importantly, their child won't be affected by a parent with depression."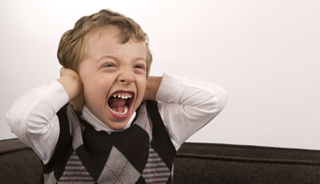 Parental Depression Linked to Troubling Behavior in Kids
Having either parent suffer from depression may increase the likelihood that a toddler will develop troubling behaviors such as hitting, lying, anxiety, and sadness, according to a new Northwestern Medicine study.
The study is one of the first to show that a father's depression — from postpartum to toddlerhood — can have the same effect as a mother's depression. Prior research has focused mostly on mothers with postpartum depression and found that their symptoms may impact their children's behavior during a time of critical development.
Sign Up for Free e-newsletters