September 09, 2014
Omega-3 May Reduce Antisocial Behavior in Kids
the Psychiatry Advisor take:
It has been suggested in previous research that omega-3 supplements can reduce antisocial behavior in children, but short treatment duration and a lack of post-treatment follow-up have been significant study limitations.
A new double-blind, placebo-controlled study randomly assigned 200 children ages 8–16 to a daily 200mL beverage containing 1000mg of omega-3 or the beverage without omega-3 supplementation for six months.
Children taking the omega-3-supplemented beverage had a reported 41.6% reduction in parent-rated child externalizing behavior and 68.4% reduction in internalizing behavior after six months, according to research published in the Journal of Child Psychology and Psychiatry.
The parents of children in the omega-3 group also had significant observed reductions in parental psychopathy and reactive aggression, which accounted for 60.9% of the improvement in child antisocial behavior. No previous omega-3 studies have tested this reciprocal effect, whereby improving child behavior, improved parent behavior, which further improved child behavior.
The exact mechanism by which omega-3 improves behavior in children is unknown however the long-chain fatty acid does play a critical role in brain structure and function. These findings support longer-term post-treatment efficacy of omega-3 in reducing child and adolescent externalizing and internalizing behavior, as well as reducing antisocial behavior in caregivers.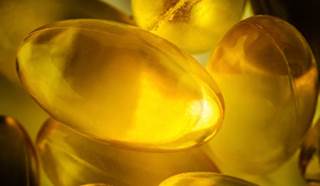 Omega-3 May Reduce Antisocial Behavior in Kids
While limited evidence suggests that omega-3 supplementation may reduce antisocial behavior in children, studies have not reported on post-treatment follow-up and most treatment periods have been of short duration. This study tests the hypothesis that omega-3 supplementation over six months will reduce behavior problems in children both at the end of treatment and at six months post-treatment.
In this randomized, double-blind, placebo-controlled, stratified, parallel-group trial, a community sample of 8–16 year old children were randomized into a treatment group (N = 100) and a placebo-control group (N = 100). The supplementation consisted of a fruit drink containing 1 g/day of omega-3 or a placebo consisting of the same fruit drink without omega-3.
Sign Up for Free e-newsletters
Check out what's trending