November 28, 2014
Mental Illness Plagues Juvenile Offenders Years After Release
This article originally appeared
here.
the Psychiatry Advisor take:
Youth offenders who have several psychiatric disorders upon incarceration are at an increased risk of having at least one disorder five years after detention.
Overall, the rates of comorbid psychiatric disorders decreased in the juveniles after their release, but the rates remained higher than in most of the general population, Karen M. Abram, PhD, of the Northwestern University Feinberg School of Medicine in Chicago, and colleagues, reported in JAMA Psychiatry.
The study included 1,829 participants from a juvenile detention center in Chicago. The researchers held diagnostic interviews with each participant at baseline, three, and five years after detention.
Almost 27% of males and 14% of females had comorbid psychiatric disorders at the 5-year follow-up. When in detention, females had significantly higher rates of comorbidity, but males had significantly higher rates at follow-up. The most common comorbid combination in males (affecting one in six) was substance abuse and behavioral disorder.
The prevalence of psychiatric disorders at five years was highest in participants who had at least three disorders at baseline. Almost all of these males and three-fourths of the females had at least one disorder at follow-up.
"Only a concerted effort to address the many needs of delinquent youth will help them thrive in adulthood," the researchers wrote.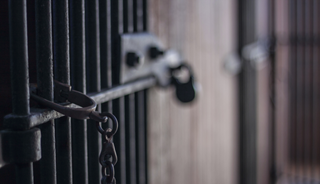 Mental Illness Plagues Juvenile Offenders Years After Release
Psychiatric disorders and comorbidity are prevalent among incarcerated juveniles. To date, no large-scale study has examined the comorbidity and continuity of psychiatric disorders after youth leave detention.
The objective of the study is to determine the comorbidity and continuity of psychiatric disorders among youth five years after detention.
A prospective longitudinal study was conducted of a stratified random sample of 1829 youth (1172 male and 657 female; 1005 African American, 296 non-Hispanic white, 524 Hispanic, and 4 other race/ethnicity) recruited from the Cook County Juvenile Temporary Detention Center, Chicago, Illinois, between November 20, 1995, and June 14, 1998, and who received their time 2 follow-up interview between May 22, 2000, and April 3, 2004.