April 29, 2015
Mental Illness in Delinquent Youth Doesn't Portend Future Violence
the Psychiatry Advisor take:
Psychiatric disorders in delinquent youth are not a precursor to violent behavior later on in this population. However, researchers at the Northwestern University Feinberg School of Medicine say that an exception to this are troubled youths who have a history of substance abuse or dependency.
Linda Teplin, PhD, and colleagues examined data from the Northwestern Juvenile Project, a longitudinal study of youth in a Chicago jail between 1995 and 1998. Violence and mental illnesses were self-reported in more than 1,600 youths between the ages of 13 and 25, who were interviewed as many as four times between three and five years after their release.
Rates of any violence decreased several years after detention, from 35% to 21% in males, and from 20% to 17% in females, the researchers reported in the Journal of the American Academy of Child & Adolescent Psychiatry. However, males with a drug-use disorder and females with marijuana-use disorder three years after detention had greater odds of any violence two years later.
Risk factors for delinquent youth with mental illnesses include living in violent and poor neighborhoods. The researchers noted this environment may increase the likelihood of violent behavior and worsen psychiatric illness.
"We must improve how we address multiple problems, including violent behavior, as part of psychiatric treatment," Katherine Elkington, PhD, of Columbia University Medical Center and the study's first author, said in a statement.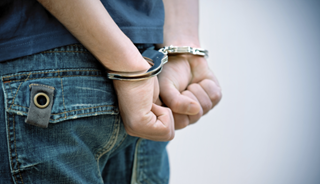 Mental Illness in Delinquent Youth Doesn't Portend Future Violence
A new multi-year study of detained youth finds that most psychiatric disorders, including depression, do not predict future violent behavior.
An exception to the findings are that a history of substance abuse and dependence may be linked to increased incidence of violent behavior. Also, some delinquent youth with current psychiatric illness may be violent.
In this case, investigators describe a situation in which males with mania were more than twice as likely to report current violence than those without. However, the association did not necessarily suggest a cause and effect relationship.
Sign Up for Free e-newsletters