August 21, 2014
Mental Disabilities Up in U.S. Children
the Psychiatry Advisor take:
As the number of children with neurodevelopmental or mental health disorders continues to rise, researchers have found that increase appears to be the strongest in children that come from a high socio-economic status.
Amy Houtrow, MD, PhD, MPH, chief of the Division of Pediatric Rehabilitation Medicine at Children Hospital of Pittsburgh, and colleagues say that although poor children still have the highest rates of mental disabilities, children of families living at or above 400% of the federal poverty level saw a 28% increase in disabilities over a recent 10-year period.
The disabilities include attention-deficit/hyperactivity disorder and speech difficulties. Houtrow and her team looked at data from the U.S. National Health Interview Surveys, 2001 and 2011.
Overall, rates of developmental and mental disabilities in children rose 21%, the researchers reported in Pediatrics. That increase was more pronounced among children from wealthier families, though the study didn't examine why this might be the case.
The researchers offered several possible explanations including shifts in diagnostic criteria, overall increases in rates of certain problems such as autism, increased awareness of these conditions, and the need for a specific diagnosis to receive services such as early intervention.
In addition, Houthrow told Healthday that richer families may have better access to treatment compared to poorer families, which might explain the rise in mental disorders among children of that demographic.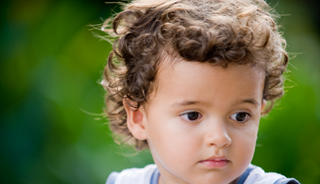 Mental Disabilities Rise Among Children, Especially From Rich Families
Rates of developmental and mental disabilities — ranging from speech problems to attention-deficit/hyperactivity disorder — have jumped 21% among U.S. children, according to a new report.
Overall, parent-reported disabilities rose 16% — from almost 5 million children to about 6 million between 2001 and 2011, said study author Dr. Amy Houtrow, associate professor of physical medicine and rehabilitation and pediatrics at the University of Pittsburgh.
Sign Up for Free e-newsletters
Check out what's trending