September 17, 2014
Cyberbullying Increases As Children Get Older
the Psychiatry Advisor take:
As students get older, they are more likely to be the victims of cyberbullying rather than verbal and physical bullying.
Cixin Wang, PhD, of the University of California at Riverside, and colleagues, examined data on bullying from 1,180 fifth- through eighth-grade students over three semesters at schools in a city in the Midwest.
Overall, girls were more likely to experience verbal and cyberbullying than boys, while boys were more likely to be the victims of physical bullying, the researchers reported in School Psychology Quarterly.
And while bullying declined over time, there was an increase between the fifth and sixth grades. This corresponds to the transition between elementary and middle school. Also, the data showed that non-native English speakers were not bullied more than students whose native language is English.
"School-based interventions need to address the differences in perpetrator and victim experiences," Wang said in a prepared statement. "The key is to use individualized specific interventions for bullying, not a one-size-fits-all approach."
The researchers suggest that school officials should focus their intervention resources on students in sixth and eighth grades. Also, social-emotional learning skills and appropriate ways to navigate new peer groups should be taught to students.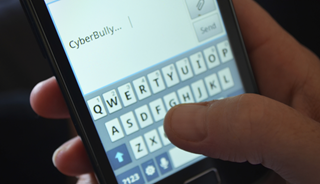 Cyberbullying Increases As Children Get Older
Involvement in bullying and victimization has been mostly studied using cross-sectional data from one time point. As such, much of our understanding of bullying and victimization has not captured the dynamic experiences of youth over time.
To examine the change of latent statuses in bullying and victimization, we applied latent transition analysis examining self-reported bullying involvement from 1,180 students in 5th through 9th grades across three time points. We identified unobserved heterogeneous subgroups (i.e., latent statuses) and investigated how students transition between the unobserved subgroups over time.
Sign Up for Free e-newsletters