July 27, 2014
Cognitive Remediation Therapy Benefits Youths With Schizophrenia
the Psychiatry Advisor take:
Using cognitive remediation therapy (CRT) in adolescents that exhibit symptoms of early-onset schizophrenia (EOS) resulted in improvements in cognition and functional outcomes, results from a randomized clinical trial indicate.
CRT is a behavioral treatment that uses drill and practice, compensatory and adaptive strategies to facilitate improvement in targeted cognitive areas like memory, and attention and problem solving, according to the psychiatry department at Columbia University Medical Center.
Olga Puig, MSc, from the Hospital Clinic of Barcelona in Spain, and colleagues randomly assigned 50 adolescents to receive either CRT or treatment-as-usual in a one-to-one ratio. Symptoms as well as cognitive and functional performance were examined before and after treatment, and after three months in the CRT group. Results were published in Journal of the American Academy of Adolescent & Child Psychiatry.
Significant improvements were observed in verbal memory and executive functions after CRT, the researchers found. Medium-sized effect sizes were found for improvements in daily living and adaptive functioning after CRT, whereas large effect sizes were observed for improvements in family burden. These changes were maintained after three months, except for functional gains.
"CRT appears to be a useful intervention strategy for adolescents with EOS," the researchers concluded. "Cognitive improvements can be achieved through CRT, although further research is warranted to determine the durability of functional gains."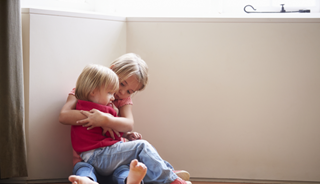 Cognitive Remediation Therapy in Adolescents With Early-Onset Schizophrenia: A Randomized Controlled
Cognitive impairment is an enduring and functionally relevant feature of early-onset schizophrenia (EOS). Cognitive remediation therapy (CRT) improves cognition and functional outcome in adults with schizophrenia, although data in adolescents with EOS remain scarce.
The purpose of this study is to examine the efficacy of CRT in improving cognition and functional outcomes in a sample of symptomatically stable but cognitively disabled adolescents with EOS.