April 30, 2015
Bullying May Have More Psychological Consequences Than Child Abuse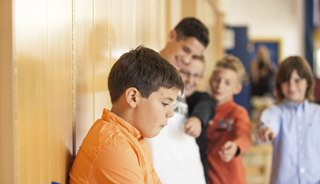 Bullying May Have More Psychological Consequences Than Child Abuse
HealthDay News — Being bullied as a child may take a larger toll on a young adult's mental health than being abused or neglected at home, a new study suggests.
Kids who are the victims of bullies are more likely to experience anxiety, depression and to try to hurt themselves as young adults than children who were mistreated by adults, British researchers found.
The research involved information on the mistreatment of more than 4,000 children between the ages of 8 weeks and 8 years from the United Kingdom. These children also provided information on bullying when they were 8, 10 and 13 years old. The study also included reports on bullying from nearly 1,500 children between the ages of 9 and 16 from the United States.
Children who were bullied by their peers were about five times more likely to develop anxiety compared to those who were mistreated by their parents or other adults, according to the study published online in The Lancet Psychiatry.
Kids who were bullied were also nearly twice as likely to self-harm and have more symptoms of depression at 18 as those who had been mistreated by adults, the study found.
The study authors pointed out the lasting effects of bullying remained even after other risk factors were considered, such as family hardships or the mothers' mental health.
Reference
Wolke D, et al. Adult mental health consequences of peer bullying and maltreatment in childhood: two cohorts in two countries. Lancet Psychiatry. 2015; doi:10.1016/S2215-0366(15)00165-0.