April 07, 2015
Antipsychotics Linked to Diabetes, Weight Gain in Kids
the Psychiatry Advisor take:
Children who are put on antipsychotics are at a much higher risk of significant weight gain and developing type II diabetes. And researchers say if children receive an antidepressant in addition to an antipsychotic, the risk may double compared to peers who are not on either medication.
David Rubin, MD, of the Children's Hospital of Philadelphia's PolicyLab, and colleagues examined Medicaid data on more than 1.3 million children between the ages of 10 and 18 who had received a diagnosis of a mental disorder. They found that 25% of Medicaid-enrolled children who were diagnosed with a behavioral problem were prescribed antipsychotics, and in most cases, for less severe disorders.
Among youths who were not taking antipsychotics, the risk of developing diabetes was 1 in 400. However, in children who had initiated treatment with antipsychotics, the rate rose to 1 in 260, the researchers reported in JAMA Pediatrics. And in children on both an antipsychotic and an antidepressant, the rate was 1 in 200.
The researchers recommend that a child's treatment strategy should be re-evaluated periodically to address challenging behaviors. In addition, clinicians and the child's parents should agree on a plan to see if evidence-based counseling, such as cognitive therapy, could be used to address issues, as well as determine when a child may be able to transition off of an antipsychotic to reduce the diabetes risk.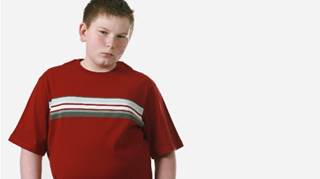 Antipsychotics Linked to Diabetes, Weight Gain in Kids
In JAMA Pediatrics, researchers from The Children's Hospital of Philadelphia's PolicyLab published the largest study to date documenting the significant risks to children's health associated with prescription antipsychotics, a powerful a class of medications used to treat mental and behavioral health disorders.
The results suggest that initiating antipsychotics may elevate a child's risk not only for significant weight gain, but also for type II diabetes by nearly 50%; moreover, among children who are also receiving antidepressants, the risk may double.
Traditionally, antipsychotics have been narrowly prescribed to children with a diagnosis of schizophrenia or bipolar disorder, or to those with significant developmental delays who were displaying aggressive behaviors that were potentially injurious to themselves or others. However, in recent years, these medications are increasingly being prescribed in the absence of strong supporting safety and efficacy data to treat healthier children and adolescents with disruptive behaviors, such as those who are diagnosed with attention deficit hyperactivity disorder.
Sign Up for Free e-newsletters
Check out what's trending