March 03, 2017
Bipolar Disorder and Association With Immune Dysfunction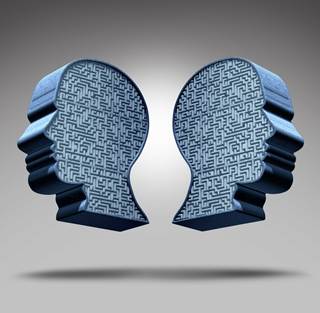 The life expectancy of individuals with BD is approximately 11 to 20 years fewer than that of the general population.
A narrative review published in Journal of Affective Disorders found that the increased risk of general medical comorbidities (GMC) in patients with bipolar disorder (BD) may be mediated by immune dysfunction.1
The life expectancy of individuals with BD is approximately 11 to 20 years fewer than that of the general population, which is believed to be caused primarily by the elevated prevalence of GMC in BD.2,3 For example, cardiovascular disease is more common in individuals with BD vs healthy controls and individuals with other mental disorders, and it is the top cause of mortality in BD.4 Additionally, diabetes-related death is more common in individuals with BD compared with the general population. Though these associations may be partially accounted for by the metabolic effects of medications used to treat BD, drug-naive patients also experience weight gain and impaired glucose metabolism.5
Along with the increased risk of mortality, GMCs influence BD severity and course of illness, as well as disability and cost of treatment. The reasons for the higher prevalence of GMC in individuals with BD are unclear, though multiple studies have found evidence of elevated systemic inflammation in BD,6,7 suggesting that "immune dysfunction may be an important mechanistic link between BD and metabolic-inflammatory comorbidities," according to the current review.
To clarify the mechanisms underlying the association between BD and GMC, the authors aimed to explore the role of metabolic-inflammatory dysfunction and related treatment implications. They summarized epidemiologic research showing a high prevalence of comorbid inflammatory conditions in BD, including numerous allergies, asthma, metabolic syndrome, and numerous autoimmune diseases such as Guillain-Barré syndrome (GBS), rheumatoid arthritis, systemic lupus erythematosus, and autoimmune thyroiditis.
Genetic alterations represent one mechanism by which BD may increase immune dysfunction, with some findings indicating that individuals with BD may have more inflammation-prone genotypes. Other potential immune-inflammatory mechanisms reviewed include psychosocial stress, substance abuse, alterations to the gut microbiota, and even episodes of mania, which have been linked to a proinflammatory state.
Though further research is needed to elucidate the most appropriate interventions for GMC in BD, evidence suggests that prevention and treatment approaches might include increased physical activity and dietary changes, preferential prescribing of medications with a lower risk of metabolic syndrome, and adjunctive anti-inflammatory agents. In addition, the simultaneous treatment of BD and GMC could improve outcomes for both conditions. "Further study is merited to further the understanding of the underlying mechanisms and consequences of such interventions," the authors concluded.
References
SayuriYamagata A, Brietzke E, Rosenblat JD, Kakar R, McIntyre RS. Medical comorbidity in bipolar disorder: the link with metabolic-inflammatory systems. J Affect Disord. 2017; 211:99-106. doi: 10.1016/j.jad.2016.12.059
Laursen, TM, Wahlbeck K, Hallgren J, et a. Life expectancy and death by diseases of the circulatory system in patients with bipolar disorder or schizophrenia in the Nordic countries. PLoS One. 2013; 8(6):e67133. doi: 10.1371/journal.pone.0067133.
Kessing LV, Vradi E, McIntyre RS, Andersen PK. Causes of decreased life expectancy over the life span in bipolar disorder. J Affect Disord. 2015;180:142-147. doi: 10.1016/j.jad.2015.03.027
Weiner M, Warren L, Fiedorowicz JG. Cardiovascular morbidity and mortality in bipolar disorder. Ann Clin Psychiatry. 2011;23(1):40-47.
Allison DB, Newcomer JW, Dunn AL, et al. Obesity among those with mental disorders: a National Institute of Mental Health meeting report. Am J Prev Med. 2009; 36(4):341-50. doi: 10.1016/j.amepre.2008.11.020
Söderlund J, Olsson SK, Samuelsson M, et al. Elevation of cerebrospinal fluid interleukin-1ß in bipolar disorder. J Psychiatry Neurosci. 2011;36(2):114-118. doi: 10.1503/jpn.100080