May 27, 2015
Large Study Questions Whether Autism Rates Are Really Rising
the Psychiatry Advisor take:
Although diagnoses of autism have continue to go up in recent years, a large study out of Sweden involving twins indicates that autism rates may have actually stayed the same over the time period.
Sebastian Lundstrom, PhD, a postdoctoral research fellow at the University of Gothenberg, Sweden, and colleagues, conducted research into the records of 20,000 twins whose families reported health symptoms, as well as diagnostic records from over one million children born between 1993 and 2002.
The study, published recently in the BMJ, tallied autism diagnoses of children until they reached 10 years old, or about 2012.
In Sweden, the rate of official diagnoses of autism in children went from 0.23% in 1993 to 0.5% in 2002. In the twins, the rate was around 1%.
"My personal view is that the autism rate might lie between 1% and 2%, depending on which lens you look at autism through," Lundstrom told the Pittsburgh Post-Gazette, "and our study suggests the [actual autism rate] has been fairly steady for decades."
In the U.S., the Centers for Disease Control and Prevention has said that about 1 in 68 children have an autism spectrum disorder, or 1.5% of children.
However, Nancy Minshew, MD, a psychiatrist and director of the University of Pittsburgh's Center for Excellence in Autism, told the newspaper that the she believes the real autism rate is closer to 3%.
"My view is that the autism numbers have gone up, but the number of people who are affected is actually unchanged, which is what they are saying in this paper," she said.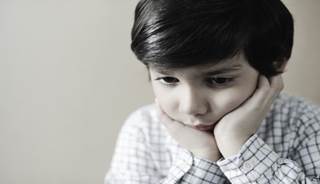 Large Study Questions Whether Autism Rates Are Really Rising
In the largest study of its kind, a Swedish group has determined that actual autism rates probably have not changed in recent years, even though diagnoses of autism cases continue to climb.
The research, led by Sebastian Lundstrom and colleagues at the University of Gothenburg, found that about 1% of those in an ongoing study of twins met the criteria for having autism, even though the number of officially diagnosed autism cases in the country's national health registry had climbed steadily over a 10-year-period.
The power of the study, published last month in the British Medical Journal, comes from the fact that Sweden has comprehensive health records for its population, and the research covered nearly 20,000 twins whose families were asked about their symptoms, along with diagnostic records for more than a million children born between 1993 and 2002.
Sign Up for Free e-newsletters
Check out what's trending