April 27, 2015
Some Kids 'Outgrow' Autism Diagnosis, Yet Some Symptoms Persist
the Psychiatry Advisor take:
While about 7% of toddlers who are diagnosed with autism spectrum disorder (ASD) will "outgrow" the diagnosis while they are in elementary school, they will still have some behavioral symptoms and will also require special education support.
Lisa Shulman, MD, of the Albert Einstein College of Medicine/Children's Hospital at Montefiore in New York City, and colleagues examined data on 38 children who were diagnosed with autism between 2003 and 2013, yet whose symptoms disappeared after four years after diagnosis. They were among 569 children with autism — from diverse racial, ethnic and socio-economic backgrounds — that took part in an early intervention program.
While social impairment related to autism resolved itself and cognitive functioning got better, 92% of the children had residual learning and/or behavioral impairment, the researchers reported at the Pediatric Academic Societies annual meeting in San Diego. Three children showed no disabilities of any kind.
More than two–thirds — 68% — had a language or learning disability, while about 50% had problems such as attention-deficit/hyperactivity behavior or another kind of disruptive behavior. Almost a quarter had an internalizing problem such as anxiety or obsessive-compulsive disorder.
"When an early ASD diagnosis resolves, there are often other learning and emotional/behavioral diagnoses that remain," Shulman said in a statement. "Understanding the full range of possible positive outcomes in this scenario is important information for parents, clinicians and the educational system."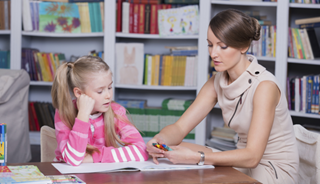 Some Kids 'Outgrow' Autism Diagnosis, Yet Some Symptoms Persist
Emerging research suggests about one in 14 toddlers diagnosed with autism spectrum disorder (ASD) will improve and no longer meet the diagnostic criteria in elementary school.
However, investigators determined most will continue to have emotional/behavior symptoms and required special education supports.The study was presented at the Pediatric Academic Societies (PAS) annual meeting in San Diego.
Previous studies have also shown that ASD symptoms resolve in some children over time. It is not clear, however, if these children continue to have cognitive, behavioral or learning deficits.
Sign Up for Free e-newsletters
Check out what's trending