October 30, 2014
Scientists Identify 50 Genes Tied to Autism
the Psychiatry Advisor take:
A new analysis of genetic sequences has revealed 50 genes that may be behind autism. The research, which included examining sequences of more than 20,000 people, produced the largest list of autism risk genes to date.
The discovery is significant as it provides a greater understanding of the genetic and biologic underpinnings of the disease, which could help in the development of new treatments.
A large team of researchers examining exomes, which are a region of the human genome involved in protein coding, for mutations unique to people with autism. They published their research as part of two separate studies in the journal Nature.
One study examined more than 2,500 families, including the child with autism and other family members. That research found 28 genes affiliated with autism. The other study, part of research done by an international consortium, looked at date from about 4,000 families and found 33 autism risk genes.
Overall, the genes identified were related to two key functions: communication between neuronal junctions, or synapses, and control of gene structure and expression.
"The two studies have complementary, but certainly distinctive designs, and they point to basically the same biological processes," Patrick Sullivan, PhD, a professor of genetics at the University of North Carolina at Chapel Hill, who was not involved in the research, told the Simon Foundation Autism Research Initiative. "It will give some important clues to work from."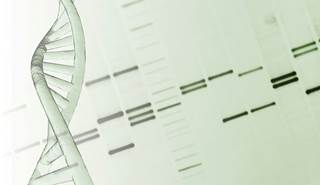 Scientists Identify 50 Genes Tied to Autism
Analyzing the sequences of more than 20,000 people, researchers have unearthed the largest and most robust list of autism genes so far, they reported today in Nature. These 50 'high-confidence' autism genes may help researchers understand the biological underpinnings of autism.
The researchers found these genes by scouring the exomes, the protein-coding regions of the genome, looking for rare genetic glitches unique to people with autism.
Sign Up for Free e-newsletters
Check out what's trending