July 01, 2014
Parents of Those with Autism Limit Plans for Future Kids
the Psychiatry Advisor take:
Parents of children with an autism spectrum disorder appear to limit attempts to have more children after the first signs of the disorder manifest or a diagnosis is made, according to researchers.

Thomas J. Hoffman, PhD, of the University of California San Francisco and colleagues, compared reproductive behaviors among 19,710 families with a child born with an ASD from 1990 through 2013 to 36,215 control families.

Behaviors were similar between the two groups after the first few years after birth of a child with an ASD, but birth rates dropped off in subsequent years among the ASD group, the researchers found. Families whose first child had an ASD had a second child at a rate of 0.669 that of control families.

"These results are, to our knowledge, the first to quantify reproductive stoppage in families affected by ASD by using a large, population-based sample of California families," the researchers wrote.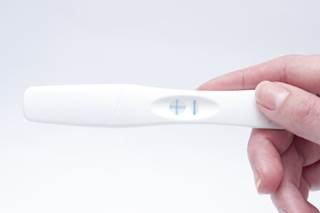 Parents of Those with Autism Limit Plans for Future Kids
Few studies have examined the curtailment of reproduction (ie, stoppage) after the diagnosis of a child with autism spectrum disorder (ASD).
Stoppage was investigated by comparing the reproductive behaviors of parents after the birth of a child with ASD vs an unaffected child using a survival analysis framework for time to next birth and adjusting for demographic variables. The findings were reported in
JAMA Psychiatry.
Sign Up for Free e-newsletters