October 29, 2014
Parental Involvement in Autism Therapy Benefits Kids
the Psychiatry Advisor take:
Training the parents of children with autism to use a type of therapy to treat the disorder can help the children make additional progress.
Antonio Hardan, MD, director of the Autism and Development Disabilities Clinic at the Lucille Packard Children's Hospital Stanford, Palo Alto, California, and colleagues enrolled 53 children, ranging in age from two to six years old, with autism and their parents in either a 12-week study involving group pivotal response training, a type of behavioral therapy, or a program focused on basic information about autism.
"The child might say 'ba,' and you reward him by giving him the ball," Hardan said in a statement explaining pivotal response training. "Parents can create opportunities for this treatment to work at the dinner table, in the park, in the car, while they're out for a walk."
By the end of the study, children in the pivotal response training group showed more improvement in language skills — both in the number of things they said and functional use of words — than those in the control group, the researchers reported in the Journal of Child Psychology and Psychiatry.
One of the conclusions from the study is that a group-based approach to training parents worked well, and results were seen rapidly in children.
Results also showed that children with the best visual problem-solving abilities improved the most with the treatment. The researchers said in the future, they want to figure out good predictors to determines which autism therapies fit best for children individually.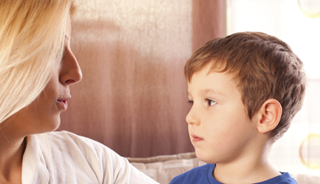 Parental Involvement in Autism Therapy Benefits Kids
Parents can learn to use a scientifically validated autism therapy with their own children by taking a short series of group classes, a new study by researchers at the Stanford University School of Medicine and Lucile Packard Children's Hospital Stanford has found.
The therapy helped children improve their language skills, an area of deficiency in autism, according to the study, which was published in the Journal of Child Psychology and Psychiatry. The study is the first randomized, controlled trial to test whether group classes are a good way to train parents on using an autism therapy.