November 26, 2014
Missing Gene Could Contribute To Autism
the Psychiatry Advisor take:
Scientists now believe that missing a particular gene may result in developing autism spectrum disorder.
James Dachtler, PhD, of the University of Leeds, United Kingdom, and colleagues already knew that the gene, neurexin-II, was linked to autism. But they wanted to see if lacking the gene is what contributed to symptoms.
To do this, they examined mice that were missing neurexin-II. Observations indicated that the mice acted in a way that is consistent with autism symptoms seen in humans, they reported in the journal Translational Psychiatry.
The reason why the missing gene may lead to autism symptoms is that when the brain is missing neurexin-II, it also has lower levels of a protein called MUNC 19-1 that assists in releasing brain chemicals that allow neurotransmitters to make connections and send messages. If the neurotransmitters aren't receiving messages, it might explain why people with autism often don't pick up on social cues.
"The gene deficiency mapped closely with certain autism symptoms," Steven Clapcote, PhD, a study co-author with the University of Leeds, said in a statement. "This is exciting because we now have an animal model to investigate new treatments for autism."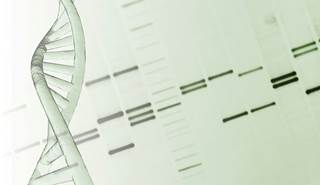 Missing Gene Could Contribute To Autism
Autism is a set of complex neurological disorders that impair socialization, communication, and cognitive ability, but researchers still aren't exactly sure what causes it. English researchers from the University of Leeds have found a gene to add to the connection of dots they're making to figure out what causes autism.
The research team zoomed in on a gene called neurexin-II, which they already knew was associated with autism symptoms. Except this time they got to see how a live animal functioned without the gene. The mice acted with symptoms similar to those found in autistic humans, such as lack of sociability or interest in other mice interaction.
Sign Up for Free e-newsletters