June 01, 2015
Can Psychedelic Drug MDMA Treat Social Anxiety in Autism?
the Psychiatry Advisor take:
A group of researchers is proposing a study that would examine the potential therapeutic use of the psychedelic drug MDMA, more commonly known as Ecstasy, for the treatment of social anxiety in autistic individuals.
Alicia L. Danforth, PhD, of the Los Angeles Biomedical Research Institute at Harbor-UCLA Medical Center in Torrance, Calif., and colleagues argue that when used carefully and in a pure form, MDMA, like other hallucinogenic drugs, is able to boost moods and potentially allow those with autism to open up more.
Writing in the journal Progress in Neuro-Psychopharmacology and Biological Psychiatry, the authors say that to date, MDMA has been tested in 1133 people for research purposes with adverse events rare and not life threatening. In addition, they said that a study began in spring 2014 examining MDMA as a treatment for social anxiety in autistic people.
"MDMA catalyzes shifts toward openness and introspection that do not require ongoing administration to achieve lasting benefits," the authors write, adding that this could provide benefits over medications that need to be dosed daily. "Consequently, clinicians could employ new treatment models for social anxiety or similar types of distress administering MDMA on one to several occasions within the context of a supportive and integrative psychotherapy protocol."
MDMA is also being looked at to treat other psychiatric conditions.
For example, a 2010 study found administering MDMA during psychotherapy alleviated symptoms of post-traumatic stress disorder (PTSD), compared to 25% who had therapy alone. And two years later, most of those who had used MDMA in the study remained without ADHD symptoms.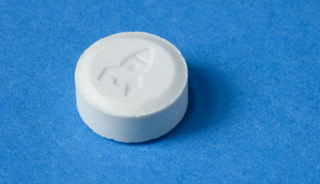 Can Psychedelic Drug MDMA Treat Social Anxiety in Autism?
Ecstasy could be taken by autistic adults to help them open up in social situations, researchers say.
The street drug — also known by its medical name MDMA — is thought to encourage a positive mood among strangers and lessen awkwardness.
Rising in popularity in the the late 1970s and early 1980s among a circle of underground chemists, therapists and psychedelic drug enthusiasts, it later became infamous as the drug that fuelled all-night raves. But the side-effects remain positive and the drug is known to increase energy, euphoria, emotional warmth and empathy toward others.
Drawing on these psychological responses, researchers are planning their first study using MDMA for the treatment of social anxiety.
Sign Up for Free e-newsletters