June 22, 2015
Low Glycemic Index Diet May Curb Autism Symptoms
the Psychiatry Advisor take:
Eating a diet that has a low glycemic index, such as those that people with diabetes follow to prevent peaks and troughs in their blood sugar levels, may also help reduce symptoms of autism, according to research from the Salk Institute for Biological Studies.
Pamela Maher, PhD, a senior staff scientist at the La Jolla, Calif.-based research center, and colleagues found that mice with autism given a low glycemic index diet — with foods such as fruits, vegetables and whole grains — had reduced symptoms of the condition.
The researchers wanted to find out if lowering the level of dicarbonyl methylglyoxal, a byproduct of sugar metabolism, would ease autism symptoms. Pregnant mice were given either a high or low glycemic level diet, with the offspring being kept on the same diet after birth and weaning. A series of behavioral and biochemical tests were then conducted on the mice after weaning.
Mice fed the high glycemic index diet had more activated immune cells called microglia, and their brains expressed more genes associated with inflammation, compared to those on the low glycemic index diet, the researchers reported in the journal Molecular Psychiatry.
The high glycemic mice also showed more autistic behaviors, such as reduced social interactions and activities that seemed to serve no purpose, according to the study, while the low glycemic mice saw their behaviors improve.
The researchers noted that the results seem to indicate that an overactive immune system, as well as diets (such as ones with a high glycemic level) that change the composition of gut microbiota, or bacteria in the gastrointestinal system, play roles in autism.
"In turn, these alterations may ultimately be leading to epigenetic changes in stress-related genes or the release of metabolites or even antigens that are permeable to the blood-brain barrier. These elements are hypothesized to alter behavior, stress response, brain processes and biochemistry," Tiziano Pramparo, PhD, an associate research scientist with the UC San Diego School of Medicine Autism Center of Excellence not involved in the study, told The San Diego Union-Tribune.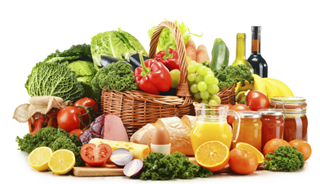 Mice with autism fed diets with a low glycemic index that included fruits, grains and whole grains, saw a reduction in autistic behaviors.
Autism symptoms can be reduced in an animal model with low glycemic index diets, similar to those diabetics follow to control blood sugar levels, according to a new study.
The study by Salk Institute scientists found that the brains of mice fed diets with a high glycemic index accumulated more activated immune cells called microglia, along with signs of inflammation. The mice also exhibited more autistic type behaviors, such as impaired social interactions, and apparently purposeless activities.
Mice fed low glycemic index diets showed improved behavior.

Sign Up for Free e-newsletters
Check out what's trending