October 10, 2014
Inflammation May Explain Accelerated Brain Growth in Autism
the Psychiatry Advisor take:
Scientists may have found an explanation for why many children with autism spectrum disorder experience accelerated brain growth: inflammation.
Researchers at the University of California, Los Angeles, say that based on observations in mice, inflammation, the body's way of defending the immune system, may be responsible. Mice with enlarged brains also showed behavior similar to humans that suffer from autism, they reported in the journal Stem Cell Reports.
The UCLA team duplicated an environmental situation that might activate the immune system by injecting a low dose of lipopolysaccharide, a toxin found in E. coli bacteria, into a pregnant mouse. They found this led an abnormally high production of neural stem cells that enlarged the brains of the mouse's offspring.
"We have now shown that one way maternal inflammation could result in larger brains and, ultimately, autistic behavior, is through the activation of the neural stem cells that reside in the brain of all developing and adult mammals," Harley Kornblum, MD, PhD, the study's senior author and director of the Neural Stem Cell Research Center at UCLA's Semel Institute for Neuroscience and Human Behavior, said in a statement.
Future study, the researchers say, will examine how the inflammation may lead to changes in connections between brain cells.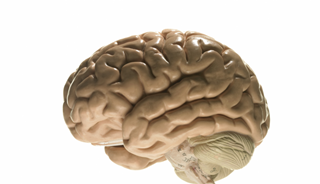 Inflammation May Explain Accelerated Brain Growth in Autism
People with
autism spectrum disorder
often experience a period of accelerated brain growth after birth. No one knows why, or whether the change is linked to any specific behavioral changes. A new study by UCLA researchers demonstrates how, in pregnant mice, inflammation, a first line defense of the immune system, can trigger an excessive division of neural stem cells that can cause "overgrowth" in the offspring's brain.
Sign Up for Free e-newsletters
Check out what's trending