November 11, 2014
Google Gets Involved in Autism Research
the Psychiatry Advisor take:
Google is getting involved in autism research. The tech giant is working with the advocacy organization Autism Speaks and geneticist Stephen Scherer as part of the Autism Speaks Ten Thousands Genome Program, which aims to have a cloud database containing the complete genomes of more than 10,000 people with autism and their families.
The hope is that the searchable database, combined with the power of big data and crowdsourcing, will help to provide new genetic targets for autism treatments, CNBC.com reported.
Google got involved after an engineer at the company decided to look at life science projects that might benefit from cloud technology, which can both store and analyze large data sets.
"Until fairly recently, a biologist didn't need a tool more powerful than Excel to work with all the data that they were able to gather," David Glazer, a Google engineering director told CNBC.com. "That's changed, particularly with the advent of genomics and genomic sequencing."
Scherer, who is the program director and serves on Autism Speaks' scientific advisory board, is slated to release a paper later this year based on analysis of the first genomes uploaded to the cloud.
If all goes according to plan, the cloud database with have all the genomes uploaded by the end of next year. And Google is currently working on an interface to allow people to examine and analyze the information there.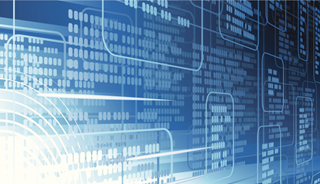 Google Gets Involved in Autism Research
Over the past 10 years, no disease has become so familiar to Americans, yet remained so mysterious, as autism. Now affecting 1 in every 68 children born in the United States-up from 1 in 166 a decade ago—the condition has so far resisted nearly all efforts to cure it, curb it or even precisely define it.
But an unusual partnership between science, business and philanthropy may soon provide some answers. Autism Speaks, Google and geneticist Stephen Scherer have devised an ambitious plan to upload the complete genomes of 10,000 autistic patients and their families to a cloud database that will be searchable, sortable and shareable with researchers around the world.