September 05, 2014
GI Symptoms Could Impact Efficacy of Autism Drugs
the Psychiatry Advisor take:
A relatively high percentage of patients with autism spectrum disorder suffer from gastrointestinal (GI) symptoms, which in turn may negatively impact the absorption of medications to treat the mental condition.
Studies vary as to the percentage of patients with autism that complain of GI problems, which can include constipation, diarrhea, and abdominal pain. One study from Mannion et al found 79% of their sample had GI symptoms. However, another study by Geier et al found 48% of their sample had such symptoms.
Psychotropic medications are often used to treat some of the symptoms associated with autism, such as irritability and anxiety. About 35% of children with autism are prescribed at least one psychotropic medication, and 9% take three or more such medications, according to one study.
In a recent editorial in the Journal of Clinical Pharmacology, Maria Voldovinos, PhD, of the Department of Psychology at Drake University in Des Moines, Iowa, and colleagues argue that given unusual gastric activity in the stomach is linked to suboptimal drug absorption, autism patients with GI issues may not get the full impact of such medications.
"In order to determine the extent to which GI symptoms impact medication effectiveness, future pharmacological studies need to control for GI symptoms as a part of the evaluation," the researchers concluded. "If research finds that GI symptoms do have an impact, future clinical practice could change to match dose and route of administration of psychotropics to make medication use more efficacious."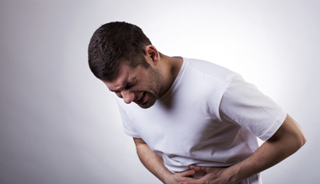 GI Symptoms Could Impact Efficacy of Autism Drugs
Recent research has established that many children and adults diagnosed with autism experience gastrointestinal symptoms. Furthermore, research has demonstrated that gastrointestinal symptoms can impact drug availability and absorption.
In this paper we explore the presence of gastrointestinal symptoms in autism and put forth a call for a formal evaluation of the potential relationship between gastrointestinal symptoms and psychotropic medication effectiveness in individuals with autism.
Sign Up for Free e-newsletters