April 24, 2015
Genetic Link Between Autism, Prodigy Identified
the Psychiatry Advisor take:
Although it has been suspected for some time, new research has unearthed the first evidence that there may be a genetic link between autism and prodigy.
Researchers at Ohio State University and Nationwide Children's Hospital in Columbus conducted a study involving five child prodigies and their families. Saliva samples were taken from the prodigies, as well as some of their family members. Each prodigy had at least one family member involved in the study who had a received an autism diagnosis.
DNA was extracted from the saliva and researchers sequenced part of the DNA. In one chromosome in particular, both prodigies and their family members with autism shared the same DNA sequence, the researchers reported in the journal Human Heredity.
"Prodigies seem to have some protective genes that are saving them from the deficits associated with autism and only allowing the talent you see in savants to shine through," Joanne Ruthsatz, PhD, a study co-author and an Ohio State University psychology professor, said in a statement. "That's what we're looking to identify."
The researchers plan to continue the work by fully sequencing the genomes of the study participants in hopes of identifying genetic mutations that prodigies and people with autism share.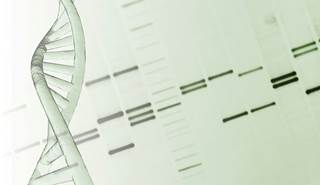 Genetic Link Between Autism, Prodigy Identified
Researchers have uncovered the first evidence of a genetic link between prodigy and autism. The scientists found that child prodigies in their sample share some of the same genetic variations with people who have autism.
These shared genetic markers occur on chromosome 1, according to the researchers from The Ohio State University and Nationwide Children's Hospital in Columbus. The findings confirm a hypothesis made by Joanne Ruthsatz, co-author of the study and assistant professor of psychology at Ohio State's Mansfield campus.
In a previous study, Ruthsatz and a colleague had found that half of the prodigies in their sample had a family member or a first- or second-degree relative with an autism diagnosis.