November 17, 2014
Facial Clues May Explain Social Interaction Difficulty in Autism
the Psychiatry Advisor take:
Adults with autism spectrum disorder (ASD) often have trouble recognizing and distinguishing between different facial expressions, which may help to explain why social interaction is a challenge in this population.
Justin O'Brien, PhD, of Brunel University, Uxbridge, United Kingdom, looked at 14 high-functioning adults with autism and their ability understand facial expressions applied to a three-dimensional face. Participants were asked questions based on the sequences of facial motion, the identity of individuals based on their facial motion, and the gender of individuals.
While the adults with autism were able to identify faces with a static expression, they had problems when they were asked to discriminate between sequences of facial motion or when using facial motion as a indicator of identity, the researchers reported in PLOS One.
"Our data indicates that people with ASD are unable to pick up on changing visual information that informs their judgment of someone's identity or emotional state, and that this could contribute to difficulties in social interaction," O'Brien said in a statement.
The researchers add that the results corroborate previous studies that difficulties in recognizing biological motions, including facial expression, may explain why those with autism have difficulty with social interaction, rather than the idea that poor attention is to blame.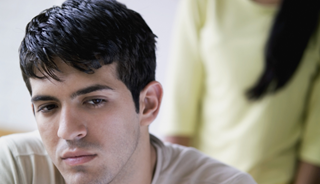 Facial Clues May Explain Social Interaction Difficulty in Autism
A new study finds that adults with autism spectrum disorders (ASD) often struggle when they need to use facial clues to help perform a task.
Investigators from Brunel University London found that while adults with ASD are able to recognize static faces, they are challenged when a task requires them to discriminate between sequences of facial motion or to use facial motion as a cue to identity. This may result in difficulty recognizing social cues, unfamiliar people or even someone's gender.
Sign Up for Free e-newsletters