July 15, 2014
Encourage Water Safety for Children with Autism
the Psychiatry Advisor take:
With summer in full swing, families are off to beat the heat at beaches, pools, and water parks. Families of children with an autism spectrum disorder (ASD) have to be particularly careful during these outings as drowning remains the leading cause of death for children with these disorders.
Children with ASDs often become overstimulated with crowds and run away to avoid them, leading to potentially dangerous situations, according to Varleisha Gibbs, an occupational therapy professor at University of the Sciences in Philadelphia.
"Among the plethora of concerns for families dealing with autism, includes addressing water safety practices as early as possible in a child's life," Gibbs said. "Although water safety is a concern for all parents, children with autism are especially at a higher risk for drowning because they may seek isolation by fleeing to unfamiliar territories."
Accidental drowning was responsible for about 90% of the deaths in children with autism aged 14 years and younger, according to the National Autism Association. And 50% of autistic children attempt to flee a safe environment, a rate four times higher than children who are not autistic.
Gibbs offered several tips for families of children with autism, including using visual learning tools to educate children about water safety, enrolling children in swimming classes, ensuring children know their name, address and phone numbers, and avoiding sensory overload as much as possible.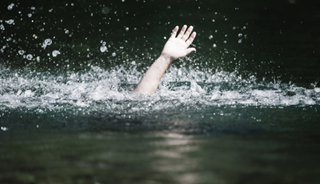 Drowning Remains Leading Cause of Death in Children with Autism
Water safety concerns are particularly heightened for families of children with autism, said Varleisha Gibbs, OTD, OTR/L, an assistant profess of occupational therapy at University of the Sciences in Philadelphia.
Drowning remains a leading cause of death in children with autism because they often become overstimulated with crowds and escape to unsafe environments.
Sign Up for Free e-newsletters