June 12, 2015
Early Autism Intervention Program Reaps Long-Term Benefits
the Psychiatry Advisor take:
A type of early intervention therapy for toddlers with autism spectrum disorder reaps benefits in the long term as it has been shown to improve their intellectual abilities and reduce autism symptoms for many years after completing treatment.
The therapy, called the Early Start Denver Model (ESDM), was developed to improve social and communications skills, as well as learning that can begin in children as young as 18. In the new study conducted by Annette Estes, PhD, director of the University of Washington's Autism Center, the 39 children enrolled at outset were between 18 and 30 months old.
One group received ESDM, which involved parents and therapists working in the child's home one-on-one for over 15 hours each week for two years. Another group received standard community treatment, such as speech therapy and developmental preschool.
Two years after completing ESDM, children in that group kept improvements they had made in intellectual ability and language, and demonstrated new improvement in reduced symptoms of autism to a larger extent compared with the control group, the researchers reported in the Journal of the American Academy of Child and Adolescent Psychiatry.
Although ESDM has been shown to benefit kids with autism, until now, it hadn't been shown to work in very young children over a longer period of time. Estes said that the study results make the case for one-on-one intervention as soon as autism symptoms becomes apparent, which can be before 30 months of age.
"These findings indicate that children who had received the ESDM earlier in their lives continued to progress well with significantly less treatment than the comparison children received," co-author Sally J. Rogers, PhD, of the University of California, Davis and co-creator of the ESDM intervention said in a statement.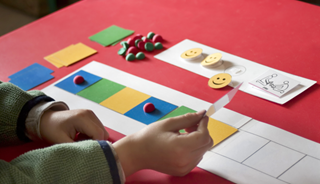 Early Autism Intervention Program Reaps Long-Term Benefits
Early intervention for toddlers with autism spectrum disorder helps improve their intellectual ability and reduces autism symptoms years after originally getting treatment, a new study shows.
The study is the first in more than 20 years to look at long-term outcomes after early intensive autism intervention. The therapy began when children were 18 to 30 months of age and involved therapists and parents working with the toddlers in their homes for more than 15 hours each week for two years.
The study will appear in the July issue of the Journal of the American Academy of Child and Adolescent Psychiatry and is published early online.
Sign Up for Free e-newsletters
Check out what's trending