September 26, 2014
Computer Game Could Help Kids With Autism
the Psychiatry Advisor take:
A video game under development by researchers at Pennsylvania State University could help children suffering from autism improve their social skills.
Elisabeth Whyte, PhD, a post-doctoral fellow and lecturer at the university, is designing a computer game designed to test adolescents' ability to interpret and respond to non-verbal cues through a detective-themed story.
"Even though I study autism, playing video games puts me at an advantage to be able to understand game development, create a narrative story structure and make decisions about characters' behavior," Whyte said in a statement. "We want our game's educational goals to transfer to everyday life in a way that doesn't feel like doing homework."
The game features two detectives, Patrick and Val, who are tasked with chasing a criminal underground through a city. Players have to rely only on nonverbal cues from bystanders to lead them to their target. These silent people point, turn their heads or move their eyes, the most difficult of the movements to decipher, to deliver a clue.
"Typically developing people rely enormously on social signals conveyed through eye contact, expressions and subtle body movements to guide and regulate behavior, make decisions and formulate responses based on others' emotions," Suzy Scherf, PhD, head of Penn State's Laboratory of Developmental Neuroscience and a lead investigator on the project, said. "However, problems using eye information is a core symptom of autism and might be one of the primary behaviors that interferes with their communication ability."
Whyte said researchers hope to have adolescents with autism begin using the game in the next few weeks.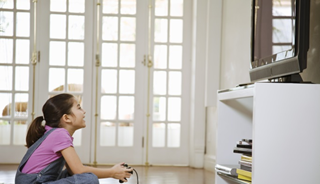 Computer Game Could Help Kids With Autism
Elisabeth Whyte isn't a typical gamer: She has her very own World of Warcraft podcast, a fan following and a blog frequented by 15,000 visitors each month. Though her online persona specializes in dragon slaying, in real life she's a postdoctoral research assistant and psychology lecturer at Pennsylvania State University who is leveraging her gaming expertise to design a computer game that could help adolescents with autism improve their social skills.
Whyte is examining whether teenagers with autism benefit from playing a computer game that tests their ability to interpret and respond to such nonverbal cues as head turns and eye gazes.
Sign Up for Free e-newsletters
Check out what's trending