October 15, 2014
Chemical in Broccoli May Alleviate Autism Symptoms
the Psychiatry Advisor take:
A chemical found in broccoli sprouts may help in alleviating behavioral symptoms associated with autism spectrum disorder, according to a small study.
Paul Talalay, MD, of the Johns Hopkins School of Medicine in Baltimore, Maryland, and colleagues examined 40 teenage boys and young men, aged between 13 and 27, with moderate to severe autism.
Those in the group who received a daily dose of sulforaphane over an 18-week period saw significant improvement in social interaction and verbal communication, and a decrease in repetitive behaviors, compared to those on placebo, the researchers reported in the Proceedings of the National Academy of Sciences.
The reason why sulforaphane may work on autism has to do with the chemical's heat-shock response on the body and the fact that many parents report that their children's autistic behaviors improve when they have a fever.
Fevers and sulforaphane both initiate the heat shock-response. Researchers investigated whether sulforaphane would lead to the same improvement in autism symptoms as having a fever often does.
When the patients stopped taking the chemical, the autism symptoms returned.
"It seems like sulforaphane is temporarily helping cells to cope with their handicaps," Talalay said in a statement.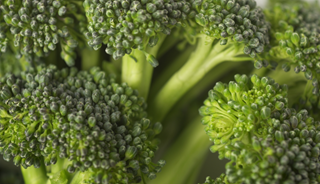 Chemical in Broccoli May Alleviate Autism Symptoms
Autism spectrum disorder (ASD), encompassing impaired communication and social interaction, and repetitive stereotypic behavior and language, affects 1–2% of predominantly male individuals and is an enormous medical and economic problem for which there is no documented, mechanism-based treatment.
In a placebo-controlled, randomized, double-blind clinical trial, daily oral administration for 18 weeks of the phytochemical sulforaphane (derived from broccoli sprouts) to 29 young men with ASD substantially (and reversibly) improved behavior compared with 15 placebo recipients. Behavior was quantified by both parents/caregivers and physicians by three widely accepted measures.
Sign Up for Free e-newsletters