November 04, 2014
Changes in Reporting Practices May Explain Rise in Autism
the Psychiatry Advisor take:
The rising number of children worldwide diagnosed with autism has led many parents to wonder whether environmental factors might be to blame. But researchers say the reason for most of the increase is more likely due to changes in reporting practices for the disorder.
Researchers from Aarhus University in Denmark analyzed information from almost 678,000 children born in that country from 1980 through 1991. They were monitored until they reached the age of 22.
While 3,956 children were diagnosed with autism, 95% of the cases were reported after 1995, the researchers reported in JAMA Pediatrics. They attributed the dramatic rise post-1995 to a 1994 change in the criteria used to diagnose autism, as well as a change in 1995 to the way the cases are recorded in the country's health system.
While the results are only applicable to Denmark, Andrew Adesman, MD, a pediatrician at the Alexandra Cohen Children's Medical Center in New York, believes changes in how autism is diagnosed in United States also explain the rise here. Changes in the autism criteria were made to the DSM in both 1994 and 2013.
"Some of the issues that they've documented in this study in Denmark likely also apply to the United States, because there has been a broadening of the concept of autism in the past 20 years," he told LiveScience.
In the U.S, the incidence of autism rose from 1 in 150 children in 2000 to 1 in 68 children just ten years later, according to the CDC.
Still, the Danish researchers say that changes in the reporting practices only account for about 60% of the increase in autism prevalence, and investigating other factors for the rest of the increase remains relevant.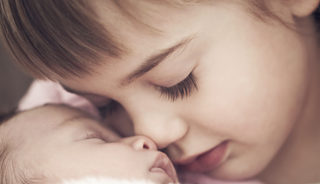 Changes in Reporting Practices May Explain Rise in Autism
The percentage of children with autism worldwide has increased in recent years, but it's not clear whether this rise is due mainly to changes in how doctors diagnose autism and report cases, or if there is some factor in children's environment that is affecting autism rates.
Now, a new study finds that most of the rise in autism cases in Denmark is due to changes in reporting practices.
Those changes could explain 60% of the increase in autism prevalence in Denmark over the last three decades, the researchers said.
Sign Up for Free e-newsletters
Check out what's trending