October 27, 2014
Cesarean Births May Increase Autism Risk
the Psychiatry Advisor take:
Cesarean delivery may increases a child's risk of developing autism spectrum disorder (ASD), according to a new study.
Lead researcher Eileen Curran, MPH, a PhD student of University of Cork College, Ireland, and colleagues found that children born by C-section have a 23% increased risk of developing ASD compared to those born by vaginal delivery.
The study is a meta-analysis of 25 previously published papers on the links between cesarean delivery and conditions such as autism and attention-deficit hyperactivity disorder in children. Some studies indicated that cesarean delivery increased ASD risk by as much as 40%.
The researchers warn that it is unclear what drives this association and whether it is causal. Children born by cesarean delivery have different gut flora than those born vaginally, and some scientists hypothesize that this factors into psychological development.
The researchers also theorize that the last few weeks of gestation are important for brain development. Since cesarean deliveries are generally carried out at 37-39 weeks as opposed to a full 40-week term, this may lead to an increased risk of psychological problems.
However, the researchers note that the underlying reasons for a C-section rather than the delivery itself may lead to the increased ASD risk.
The researchers also looked at a possible link between cesarean delivery and ADHD, but the results were unclear.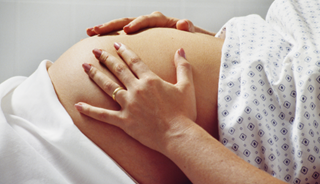 Birth Delivery By Cesarean Section May Increase Autism Risk
Delivery by Cesarean section is associated with an increased risk of autism in childhood, according to a studyChildren born in this manner have a 23% greater risk of developing autism spectrum disorder, research to be published shortly in the Journal of Child Psychology and Psychiatry suggests.
The researchers, led by Eileen Curran of University College Cork, also looked at links between Caesareans and attention-deficit hyperactivity disorder, but the findings were unclear.
Sign Up for Free e-newsletters