August 15, 2014
Brain's Insular Cortex Yields Clues for New Autism Treatments
the Psychiatry Advisor take:
The discovery that abnormalities in the functioning of an inner part of the brain associated with autism spectrum disorder can be pharmacologically re-adjusted could aide in the development of novel therapies for the disease.
Nadine Gogolla, PhD, of the Max Planck Institute of Neurobiology in Germany, and colleagues, examined the insular cortex, a portion of the brain's cerebral cortex, in autism mouse models.
The insular cortex is considered an integral "hub" bringing together sensory, emotional and cognitive content, according to SciTech Daily. Mice also have the same diagnostic criteria for autism, including deficits in social interaction. Mouse models of autism are utilized since the cellular basis of autism cannot be focused on in humans.
For proper brain function, excitation and inhibition have to be in equilibrium. This is not the case in people with autism. After giving the mice diazepam (Valium) to boost inhibitory transmission in the brain, equilibriium in the insular cortex was achieved, the researchers reported in Neuron. The results indicate that the disequilibrium between excitation and inhibition may be an important factor in the neuropathology of autism.
In the future, more research is needed on whether keeping the brain's equilibrium between excitation and inhibition is useful in autism and what treatments could be developed to achieve this.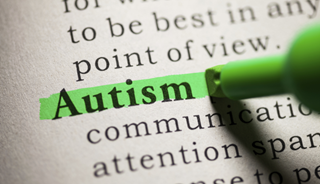 Brain's Insular Cortex Yields Clues for New Autism Treatments
Scientists from Harvard University and the Max-Planck Institute have unraveled a neural circuit that could play an important role in
autism
. The insular cortex is an integral "hub,"combining sensory, emotional and cognitive content. Not surprisingly, alterations in insular structure and function have been reported in many psychiatric disorders, such as anxiety disorders, depression, addiction and autism spectrum disorders (ASD).
Sign Up for Free e-newsletters
Check out what's trending