June 10, 2015
Autism Risk Higher If Parents Are Older, Have Large Age Difference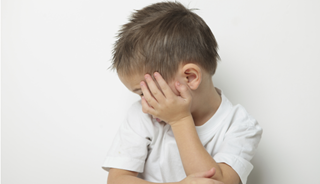 The risk is of a child developing autism is higher in older parents, parents with a large age difference and in teen moms.
HealthDay News — Parents' ages may play a role in a child's risk of developing autism spectrum disorders (ASD), according to new research published online in Molecular Psychiatry.
The study authors compared 30,902 children with ASD to 5,766,794 without ASD in five countries. Those countries included Australia, Denmark, Israel, Norway, and Sweden. Similar to the findings of past research, this study found the risk of having a child with ASD was 66% greater in fathers over 50 years old compared to fathers in their 20s.
The risk for children of fathers in their 40s was 28% higher than for children of fathers in their 20s. Compared to mothers who had children in their 20s, children of women in their 40s were 15% more likely to have ASD.
Children of teenage mothers were 18% more likely to have ASD versus children born to mothers in their 20s, the researchers found. Risk for ASD went up more if both parents were in their 40s or older. The risk also rose even more if the parents' ages differed by at least 10 years. The age gap risk was particularly high among fathers between 35 and 44 with a partner more than 10 years younger, and among mothers in their 30s with a partner at least 10 years younger.
Past research finding a higher risk of ASD among children with older fathers has suggested that genetic mutations from aging sperm may be related to development of ASD, but this study raises more questions, according to the researchers.
"This study cannot determine what the mechanisms are," study author Sven Sandin, PhD, a statistician in the department of medical epidemiology and biostatistics at the Karolinska Institute in Stockholm, told HealthDay. "But it does suggest that degrading sperm is not likely to be the only mechanism that explains the relation between age of parents and autism. Other mechanisms are likely to be involved."
Reference
Sandin S, et al. Autism risk associated with parental age and with increasing difference in age between the parents. Mol Psychiatry. 2015; doi: 10.1038/mp.2015.70.