October 07, 2014
Autism May Have Roots in Impaired Predictive Ability
the Psychiatry Advisor take:
The roots of autism may come from an inability to predict events and actions from other people, according to neuroscientists from the Massachusetts Institute of Technology.
Pawan Singha, PhD, and his MIT colleagues hypothesize that from the perspective of an autistic child, the world appears to be a "magical" rather than an orderly place, because events seem to occur randomly and unpredictably. This results in autism symptoms such as repetitive behavior and the need to be in structured surroundings as coping mechanisms, they write in the Proceedings of the National Academy of Sciences.
"At the moment, the treatments that have been developed are driven by the end symptoms," Sinha said in a statement. "We're suggesting that the deeper problem is a predictive impairment problem, so we should directly address that ability."
Sinha and his colleagues based their hypothesis on prior research and first-hand accounts.
"If validated, this hypothesis has the potential of providing unifying insights into multiple aspects of autism, with attendant benefits for improving diagnosis and therapy," the researchers conclude.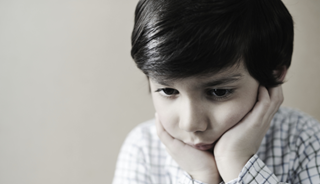 Autism May Have Roots in Impaired Predictive Ability
Autism is characterized by diverse behavioral traits. Guided by theoretical considerations and empirical data, this paper develops the hypothesis that many of autism's salient traits may be manifestations of an underlying impairment in predictive abilities. This impairment renders an otherwise orderly world to be experienced as a capriciously "magical" one.
The hypothesis elucidates the information-processing roots of autism and, thereby, can aid the identification of neural structures likely to be differentially affected. Behavioral and neural measures of prediction might serve as early assays of predictive abilities in infants, and serve as useful tools in intervention design and in monitoring their effectiveness. The hypothesis also points to avenues for further research to determine molecular and circuit-level causal underpinnings of predictive impairments.
Sign Up for Free e-newsletters