December 10, 2014
Autism Linked to Preeclampsia During Pregnancy
the Psychiatry Advisor take:
Women that have a complication during pregnancy that leads to high blood pressure and even kidney damage are at a higher risk of giving birth to children that develop autism spectrum disorder.
Cheryl K. Walker, MD, of the University of California at Davis School of Medicine, and colleagues examined 1,000 children between the ages of 2 and 3. About half of them were diagnosed with autism, 200 had developmental delays, and 350 had normal development. All were born to mothers that had preeclampsia.
The researchers found that children born to a mother with preeclampsia, which affects between 5% and 8% of all pregnancies and comes on suddenly, were as much as twice as likely to develop autism, they reported in JAMA Pediatrics. Preeclampsia can limit the supply of oxygen and nutrients available to the fetus.
Children of preeclampsia mothers were also more likely to have lower levels of cognitive function. In addition, the more severe preeclampsia was during pregnancy, the higher the likelihood of the child developing autism. And the condition also upped the baby's risk for low birth weight and premature birth, both factors that can increase a child's risk for autism.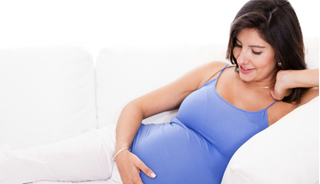 Autism Linked to Preeclampsia During Pregnancy
As autism rates continue to rise in the U.S., researchers are searching for reasons why. Even though children don't typically show signs of autism until a few years after birth, some of the most significant risk factors may actually be encountered in-utero.
A new study finds children born to mothers who had preeclampsia — a complication during pregnancy in which a mother develops high blood pressure and often kidney damage — are as much as twice as likely to develop autism spectrum disorder.
Sign Up for Free e-newsletters
Check out what's trending