November 07, 2014
Autism Likely Underreported in Minority Children
the Psychiatry Advisor take:
The number of minority children with autism is likely underreported, according to a new study.
Jason Travers, PhD, of the University of Kansas, and colleagues analyzed administrative identification of autism — determinations made by schools and not necessarily a clinician — in every state between 2000 and 2007.
Although rates of autism went up in the period among all children, the increase among black and Hispanic children increased at a much lower rates, the researchers reported in the Journal of Special Education.
"Nearly every state that had proportional representation of students in 2000 underidentified black and Hispanic students in 2007," the authors wrote. "Although there is no firm epidemiological evidence that race is predictive of autism, we found substantial racial differences in the ways U.S. school identify students with autism."
The disparities also indicate that white students are more likely to have access to early intensive behavior intervention services, educational supports and occupational supports than their black and Hispanic peers.
"Unfortunately, but not surprisingly, until this problem is thoroughly understood and scientifically validated methods to prevent the problem are identified, it seems that the majority of the un- or misidentified students with autism will be children of color," the researchers added.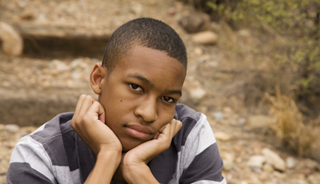 Autism Likely Underreported in Minority Children
A new study suggests autistic black and Hispanic children are not being identified in national counts. Jason Travers, an assistant professor of special education at the University of Kansas co-authored a study that analyzed administrative identification of autism in every state for the years 2000 and 2007.
He discovered that while the number of students with autism increased in every state from 2000 to 2007, black and Hispanic children were significantly underrepresented.
The disparity in the odds of white students identified compared with minorities might reflect a similar phenomenon associated with the widespread increase in students diagnosed with learning disabilities in the late '70s and attention deficit hyper disorder in the '90s, say the authors.
Sign Up for Free e-newsletters
Check out what's trending