December 22, 2014
Another Study Links Pollution to Autism
the Psychiatry Advisor take:
Children of mothers who breathed heavily polluted air while pregnant are twice as likely to develop autism than those born to women who breathed clean air during their pregnancy.
Marc Weisskopf, PhD, of the Harvard School of Public Health in Boston, and colleagues examined health records of 1,767 children, including 245 with autism. Based on the home address of the mother, the scientists were able to determine the level of pollution she was exposed to.
Exposure to high levels of pollution, particularly in the third trimester, was associated with a higher odds of a child developing autism, the researchers reported in the journal Environmental Health Perspectives. They added the strongest link was with fine particulate matter, which are microscopic particles of dust, carbon and chemicals.
"The evidence base for a role for maternal exposure to air pollution increasing the risk of autism spectrum disorders is becoming quite strong," Weisskopf said, according to the BBC. "This not only gives us important insight as we continue to pursue the origins of autism spectrum disorders, but as a modifiable exposure, opens the door to thinking about possible preventative measures."
Researchers, however, cautioned that the results do not definitively indicate that air pollution causes autism as other factors not accounted for could have contributed.
In October, preliminary research released from investigators at the University of Pittsburgh also found a link between air pollution and autism.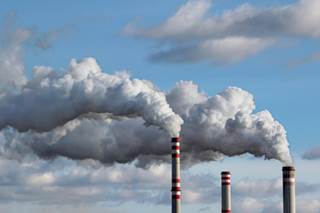 Another Study Links Pollution to Autism
A link between autism and air pollution exposure during pregnancy has been suggested by scientists. The Harvard School of Public Health team said high levels of pollution had been linked to a doubling of autism in their study of 1,767 children.
They said tiny particulate matter, which can pass from the lungs to the bloodstream, may be to blame. Experts said pregnant women should minimize their exposure, although the link had still to be proven.
The study, published in Environmental Health Perspectives, investigated any possible link with autism. It analyzed 245 children with autism and 1,522 without.
Sign Up for Free e-newsletters
Check out what's trending