January 15, 2015
3-D Facial Imaging Could Help Detect Autism in Children
the Psychiatry Advisor take:
Researchers have identified unique facial features in children with autism that may serve as a screening tool, according to a study published in The Journal of Autism and Developmental Disorders.
Previous studies had looked at features using 2-D facial imaging, but the researchers in this study used a system of cameras to generate 3-D images of each child's face. This allowed them to measure distances along the curvature of the face instead of simply using straight lines.
The children studied were aged 8-12 years. They were separated into two groups: a group who had been diagnosed with autism by the researchers University of Missouri Thompson Center for Autism and Neurodevelopmental Disorders and a group of typically-developing children.
After the 3-D images were created, the researchers used statistical software to measure small differences in facial measurements. For the autism group, symptom types and severity were also recorded.
The analysis showed three subgroups of children with autism. The children in each subgroup shared similar measurement patterns in their facial features as well as the type and severity of their autism symptoms.
The researchers hope that future studies can replicate their findings; additionally, further studies could analyze DNA to see if there are genes specific to each autism subgroup. Potentially, these subgroups could lead to more targeted therapies and treatments.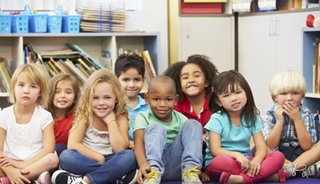 3-D Facial Imaging Could Help Detect Autism in Children
Autism is a spectrum of closely related disorders diagnosed in patients who exhibit a shared core of symptoms, including delays in learning to communicate and interact socially. Early detection of autism in children is the key for treatments to be most effective and produce the best outcomes.
Using advanced three-dimensional imaging and statistical analysis techniques, researchers at the University of Missouri have identified facial measurements in children with autism that may lead to a screening tool for young children and provide clues to its genetic causes.
Sign Up for Free e-newsletters
Check out what's trending