September 06, 2014
New Method for Treating Borderline Personality Disorder
the Psychiatry Advisor take:
A recently published book for mental health practitioners provides a new method for managing patients with borderline personality disorder (BPD).
Published by the American Psychiatric Association (APA), the Handbook of Good Psychiatric Management for Borderline Personality Disorder, by John G. Gunderson, MD, with Paul S. Links, M.D., gives clinicians insight into the method developed by Links and his colleagues at the University of Toronto in Ontario, Canada.
Gunderson is chief of Ambulatory Personality Disorder Services at McLean Hospital, Belmont, Massachusetts, and a well-regarded figure in treating BPD.
The BPD method developed at the university involves aligning treatment guidelines backed by the APA along with General Psychiatric Management. Guiding principles include: 1) offer psychoeducation; 2) be active, not reactive; 3) be thoughtful; 4) understand that both you and the relationship are real; 5) convey that change is expected; 6) expect the patient to be accountable; 7) focus on life outside of therapy; and 8) be flexible, pragmatic, and eclectic.
In his review of the book in the American Journal of Psychiatry, John M. Oldham, MD, senior vice president and chief of staff of the Menninger Clinic in Houston, Texas, praises the book's strengths, including "the repeated emphasis on helping patients with [BPD] develop the capacity for restraint and the power to push the pause button before acting on impulse.
"An important part of their message is that it takes time — meaning years — for therapists to become comfortable and confident in this work, but it can happen, and it is worth it."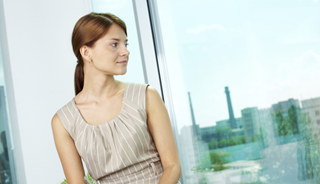 New Method for Treating Borderline Personality Disorder
We have learned a great deal about
borderline personality disorder.
It is a moderately heritable condition that, when precipitated by environmental stress, generally has its onset in late adolescence or early adulthood. Although long thought to be stable and enduring over time, we now know that, as defined in DSM-IV-TR (and DSM-5, section II), borderline personality disorder demonstrates quite high rates of remission over time. In spite of high rates of diagnostic remission, however, inherent pathological traits and impaired levels of social, interpersonal, and occupational functioning remain relatively persistent.
Sign Up for Free e-newsletters