August 17, 2015
Brain Scans May Predict Efficacy of CBT for Social Anxiety Disorder
the Psychiatry Advisor take:
Brain scans may be able to provide clues as to what the most effective treatment for social anxiety disorder (SAD) is for individual patients.
Susan Whitfield-Gabrieli, PhD, of the McGovern Institute for Brain Research at Massachusetts Institute of Technology, and colleagues performed brain scan on 38 patients with SAD in a state of rest. Resting-state imaging provides a look at the way a patient's brain is wired, both structurally and functionally.
The patients were scanned prior to receiving 12 weeks of cognitive-behavioral therapy (CBT).
The researchers first used resting-state functional MRI to look at connections to the amygdala, the seat of fear in the brain. They found that patients with higher connectivity to the amygdala from certain other regions were more likely to have lower anxiety after CBT, the reported in the journal Molecular Psychiatry.
A second analysis of the resting-state fMRI data was then performed to look across the entire brain for patterns of connectivity. It uncovered additional markers that were predictive of treatment. In addition, the more robust the connectivity in the tract that connects visual cues with emotional responses is also predictive of improvement with CBT.
The researchers say that next steps include seeing whether the scans can predict the best treatment for other kinds of mental disorders, such as depression.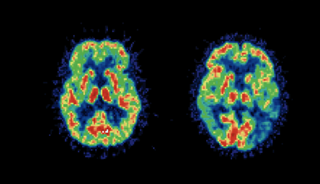 Connectivity between certain regions of the brain seen on scans may be able to predictive whether CBT will benefit an individual patient.
For patients with social anxiety disorder (SAD), current behavioral and pharmaceutical treatments work about half the time. After weeks of investment in therapy, about half of patients will likely still suffer with symptoms of anxiety, and have little choice but to try again with something else.
But new MIT research suggests that it may be possible to do better than a coin toss when choosing psychiatric therapies for patients. The study, which performed brain scans on 38 SAD patients, found that these scans contain clues that indicate, with about 80% accuracy, which SAD patients will do well in cognitive-behavioral therapy (CBT), an intervention designed to help patients change thinking patterns. Use of the scans to predict treatment outcomes improved predictions fivefold over use of a clinician's assessment alone.
Sign Up for Free e-newsletters
Check out what's trending