December 02, 2014
Mindfulness As Effective As CBT for Anxiety, Depression
the Psychiatry Advisor take:
Mindfulness, a type of meditation practice that involves focusing one's attention on the emotions, thoughts and sensations occurring in the present moment, is as effective as cognitive-behavioral therapy (CBT) in treating anxiety and depression, according to European researchers.
Jan Sundquist, MD, PhD, of Lund University, Sweden, and colleagues enrolled 215 patients with anxiety, depression or severe stress reaction into eight weeks of either individual CBT treatment, or group mindfulness treatment with 10 patients. Before and after treatment, participants filled out questionnaires related to their anxiety and depression symptoms.
There was no statistical difference in the effectiveness of both types of treatment in reducing symptoms, the researchers reported in the British Journal of Psychiatry. The research is significant given the study is the first to show that mindfulness is as effective as traditional forms of psychotherapy.
"Group mindfulness treatment should be considered as an alternative to individual psychotherapy, especially at primary health care centers that can't offer everyone individual therapy," Sundquist said in a statement.
Mindfulness has been shown to benefit other mental health conditions. A study released in September found that mindfulness-based therapies can help those with insomnia.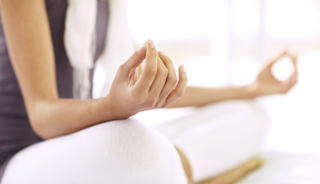 Mindfulness As Effective As CBT for Anxiety, Depression
Even though a growing body of research has demonstrated the legitimate mental and physical health benefits of meditation, some people still consider mindfulness to be merely a New Age fad rather than a serious treatment option.
Now, a new Swedish study offers more compelling evidence for the effectiveness of mindfulness-based practices in treating anxiety and depression.
Researchers from Lund University found group mindfulness treatment to be as effective as individual cognitive-behavioral therapy (CBT) in treating individuals suffering from anxiety, depression and severe stress responses -— and it may be more affordable and convenient.
Sign Up for Free e-newsletters
Check out what's trending