June 11, 2014
FDA grants IND for sublingual cyclobenzaprine to treat PTSD
the Psychiatry Advisor take:
A sublingual formulation of cyclobenzaprine HCl, a muscle relaxant that blocks nerve impulses to the brain, is currently being researched as an investigational treatment for post-traumatic stress disorder (PTSD).
Tonix Pharmaceuticals will proceed with a phase 2 clinical trial to assess the safety and effectiveness of TNX-102 SL. The 12-week study seeks to enroll 220 patients with military-related PTSD at about 30 U.S. sites and will assess the drug's affect on mean scores on the Clinician-Administered PTSD Scale. Researchers will evaluate the safety and efficacy of two doses of TNX-102 SL and placebo administered once daily at bedtime.
Currently, there are only two FDA-approved medications to treat PTSD -- the selective seratonin reuptake inhibitors sertraline (Zoloft) and paroxetine (Paxil). Cyclobenzaprine HCI is indicated for relief of acute muscle spasm, as adjunct to rest and physical therapy.
About 3.5% of U.S. adults have PTSD, but many do not receive treatment for their condition, and 42% of those who do are receiving "minimally adequate" therapy, according to the National Institutes of Mental Health.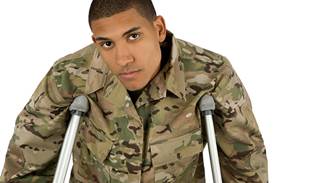 FDA grants IND for sublingual cyclobenzaprine to treat PTSD
The FDA has cleared Tonix Pharmaceuticals' Investigational New Drug (IND) application to develop TNX-102 SL, a proprietary sublingual formulation of cyclobenzaprine HCl, to treat post-traumatic stress disorder (PTSD).
Sign Up for Free e-newsletters