January 29, 2018
Anxiety Symptoms Associated With Declining Episodic Memory in Elderly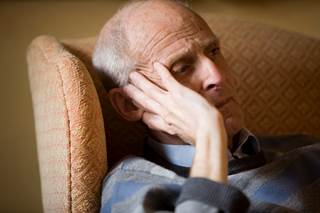 Otherwise healthy adults with anxiety exhibited a decline in episodic memory over the course of 3 years.
According to the results of a study published in the International Journal of Geriatric Psychiatry, anxiety symptoms in cognitively healthy adults older than 60 years were significantly associated with a reduction in episodic memory at 3-year follow-up.
In this prospective study, 91 cognitively healthy adults older than 60 years with anxiety symptoms were matched with participants without anxiety. Cognitive performance, attention, working memory, episodic memory, and executive function data were collected at baseline and at 3-year follow-up. The rates of change between baseline and 3-year follow-up were compared between adults with anxiety and control patients.
At 3-year follow-up, delayed recall was significantly worse in participants with baseline anxiety compared with control patients (P =.004). Similarly, participants with anxiety performed worse in trail making A test (P =.026) and trail making B test (P =.009), which are measures of executive function and processing speed.
In a linear regression analysis, baseline anxiety symptoms were correlated with subsequent decline in delayed recall (B = 0.77; P =.0027) after adjustment for trail making B results, physical health status, and mental health status. In a subgroup analysis of participants with no baseline symptoms of dementia, baseline anxiety remained significantly associated with subsequent decline in delayed recall (B = 0.87; P =.027).
The study authors concluded that "anxiety symptoms are predictive of episodic memory decline in healthy older adults." Potential causes of the correlation include the possibility that anxiety is an "early sign of neurodegenerative disorders," or is "a trigger...leading to a cascade effect of cognitive decline."
Reference
Fung AWT, Lee JSW, Lee ATC, Lam LCW. Anxiety symptoms predicted decline in episodic memory in cognitively healthy older adults: A 3-year prospective study [published online January 3, 2018]. Int J Geriat Psychiatry. doi:10.1002/gps.4850