March 31, 2015
Efficacy of Antidepressants in Treating Anxiety Disorders Questioned
the Psychiatry Advisor take:
The effectiveness of second-generation antidepressants in treating anxiety disorders may be overstated as many studies supporting the medications for this purpose may have been unduly influenced by reporting bias and "spin."
Erick Turner, MD, an associate professor of psychiatry at the Oregon Health & Science University (OHSU) School of Medicine, and colleagues found in reviewing studies that bias in outcoming reporting was common, meaning that positive outcomes in trials were emphasized much more than negative ones.
Publication bias was one of the most significant problems. If the FDA determined that a study was positive, it was five times as likely to be published in a journal than if the results were negative, the researchers reported in JAMA Psychiatry.
"These findings mirror what we found previously with the same drugs when used to treat major depression, and with antipsychotics," Turner said in a statement. "When their studies don't turn out well, you usually won't know it from the peer-reviewed literature."
Although most of the antidepressants are safe to use and well-tolerated, the inflated study results likely influence clinicians' views on the efficacy of the drugs, and thus, their prescribing behavior.
The study noted that antidepressants are widely prescribed for conditions other than depression, such as generalized anxiety disorder, panic disorder, social anxiety, post-traumatic stress disorder and other uses, and often by primary care physicians.
"There is less evidence for value of these drugs than published studies would have you believe," Craig Williams, PharmD, of the OHSU College of Pharmacy and a study co-author, said in a statement. "And these concerns are increased when such medications are frequently prescribed by general practitioners with less training in psychiatry."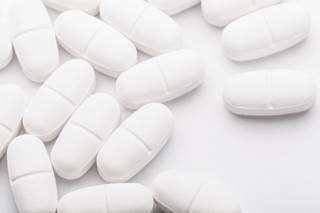 Efficacy of Antidepressants in Treating Anxiety Disorders Questioned
A new analysis reported in JAMA Psychiatry raises serious questions about the increasingly common use of second-generation antidepressant drugs to treat anxiety disorders.
It concludes that studies supporting the value of these medications for that purpose have been distorted by publication bias, outcome reporting bias and "spin." Even though they may still play a role in treating these disorders, the effectiveness of the drugs has been overestimated.
In some cases the medications, which are among the most widely prescribed drugs in the world, are not significantly more useful than a placebo.
Sign Up for Free e-newsletters