May 29, 2014
Bipolar Remission Less Likely with Anxiety, OCD
the Psychiatry Advisor take:
Patients with bipolar disorder who have comorbid anxiety disorders and obsessive compulsive disorder have lower remission rates than those with bipolar disorder alone, according to researchers.
Among the 174 patients with bipolar I disorder who participated in the prospective observational study, 43% had at least one comorbid anxiety disorder and/or OCD. Patients were assessed every three months for two years.
The researchers noted poorer response to therapy with atypical antipsychotics among patients with comorbid OCD and GAD, whereas the response to conventional mood stabilizers was negatively affected by all four of the anxiety disorders studied -- panic disorder, agoraphobia, social anxiety disorder, and generalized anxiety disorder.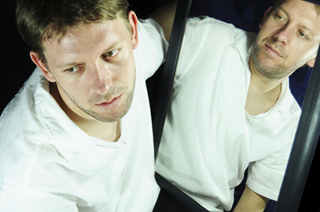 Bipolar Remission Less Likely with Anxiety, OCD
Anxiety disorders and obsessive compulsive disorder (OCD) may reduce the likelihood of achieving remission for patients with bipolar disorder, study findings indicate.
Generally, comorbid disorders were more likely to prevent remission in the first, rather than second, year of follow-up and had a greater impact on recovery from depressive rather than manic symptoms. The findings were published in the Journal of Affective Disorders.