September 28, 2015
Family Intervention Can Reduce Anxiety in Parents, Children
the Psychiatry Advisor take:
Children of parents who have anxiety are at significantly higher risk of developing the disorder. But a family therapy intervention involving both the children and parent can significantly decrease this risk.
Golda Ginsburg, MD, a psychiatrist with the University of Connecticut Health, and colleagues tested a one-year intervention with 136 families with at least one parent with anxiety and at least one child between the ages of 6 and 13. Some families participated in eight, hour-long sessions with a trained therapist over a period of two months. Others were just given a pamphlet that contained information about anxiety disorders. And a third group didn't receive anything.
Just 9% of the children in the family intervention developed anxiety after one year, the researcher reported in The American Journal of Psychiatry. By comparison, 21% in the group that received the pamphlet did, and 31% did in the group that did not receive any therapy or pamphlet.
The families who participated in therapy were taught to identify the signs of anxiety and how to reduce it. They practiced problem-solving skills, and exercised safe exposures to what made their child anxious.
"We taught the kids how to identify scary thoughts, and how to change them," Ginsburg saisd in a statement.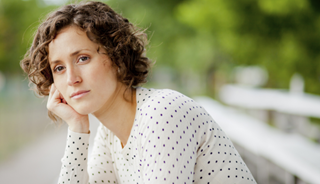 Children of at least one parent with anxiety reported less anxiety after an therapist-led family intervention program.
A woman who won't drive long distances because she has panic attacks in the car. A man who has contamination fears so intense he cannot bring himself to use public bathrooms. A woman who can't go to church because she fears enclosed spaces. All of these people have two things in common: they have an anxiety disorder. They're also parents.
Each of these parents sought help because they struggle with anxiety, and want to prevent their children from suffering the same way. Children of anxious parents are at increased risk for developing the disorder. Yet that does not need to be the case, according to new research by UConn Health psychiatrist Golda Ginsburg.
Sign Up for Free e-newsletters
Check out what's trending