April 17, 2015
Antidepressant Use in Pregnancy Linked to Anxiety in Offspring
the Psychiatry Advisor take:
Young children may be at an increased risk of anxiety symptoms compared to their siblings if their mother took antidepressants while pregnant.
Researchers looked at data from more than 14,000 siblings from the Norwegian Mother and Child Cohort study, which followed children from early fetal stage to age 3. The mothers' mental health was assessed with questions about anxiety and depression, as well as antidepressant use and they were asked to fill out a questionnaire about their child's behavior and emotional development.
Controlling for genetic effects and family environment, children whose mothers took antidepressants during pregnancy had higher rates of anxiety symptoms than their siblings who were not exposed to antidepressants in the womb, the researchers reported in the International Journal of Epidemiology.
The antidepressant exposure was specific to anxiety only and not associated with sleep issues, attention problems, or aggression in the siblings. They also found that maternal depression was independently associated with child behavior problems.
"Taken together, these findings form a strong basis for identifying and implementing non-medical interventions to reduce antenatal depression whenever possible," lead author Ragnhild Eek Brandlistuen, PhD, of the Norwegian Institute of Public Health said in a statement. However, in cases of severe depression, pharmaceutical intervention may be necessary.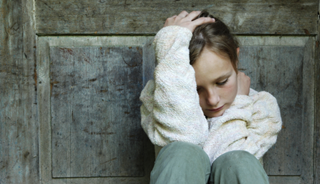 Antidepressant Use in Pregnancy Linked to Anxiety in Offspring
Three-year-old siblings exposed to antidepressants in pregnancy show increased anxiety symptoms compared to their unexposed siblings.
This was found in a new study by researchers from the Norwegian Institute of Public Health (NIPH), the University of Oslo and the Hospital for Sick Children in Toronto, Canada. The study shows the importance of considering the potential long-term effects on child development when addressing the safety of antidepressant use during pregnancy.
The effect of antidepressant exposure on anxiety symptoms was controlled for important potential confounders such as genetic effects, family environment and variation in symptoms of maternal depression between the woman's pregnancies.
Sign Up for Free e-newsletters