November 12, 2014
Zinc, Vitamin C May Help Parkinsonism Symptoms
the Psychiatry Advisor take:
Involuntary reflexes and movements, a key characteristic of those with Parkinsonism, may be linked to a deficiency of zinc and vitamin C in the diet.
A case report in the journal Annals of Pharmacotherapy discusses a 66-year-old man with Parkinsonism and bipolar disorder who was admitted to a hospital to treat a pleural effusion. Lab tests showed he had low levels of zinc and vitamin C in his blood.
He was then put on an IV to replace the lost nutrients. Less than 24 hours later, the involuntary movements, known as extrapyramidal symptoms, were gone.
While previous studies have demonstrated a link between vitamin C deficiency and Parkinsonism, this case highlights the potential role of zinc deficiency in the pathogenesis of movement disorders.
Researchers at the University of Wisconsin last year found zinc deficiency may be tied to clumping of protein in the brain. These clumps of "junked" protein have been associated with Parkinson's and Alzheimer's diseases.
Parkinsonism and Parkinson's disease are separate conditions. Parkinson's disease is a progressive neurodegenerative illness, while Parkinsonism is frequently the result of other metabolic conditions or as a side effect from some medications.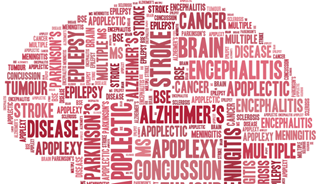 Zinc, Vitamin C May Treat Parkinsonism Symptoms
A 66-year-old man with Parkinsonism, pleural effusion, and bipolar disorder was found to have low serum vitamin C and zinc levels. Intravenous replacement of these micronutrients led to resolution of the movement disorder in less than 24 hours.
Parkinsonism has been associated with vitamin C deficiency, and recent cases of scurvy complicated by Parkinsonism have responded well to intravenous replacement of vitamin C. In this case, deficiency of zinc may have contributed to the development of a movement disorder. The likely pathophysiology of, and treatment recommendations for, Parkinsonism linked to deficiencies of vitamin C and zinc are reviewed.
Sign Up for Free e-newsletters