October 04, 2014
Unique Treatment Plan May Reverse Cognitive Decline
the Psychiatry Advisor take:
Memory loss associated with Alzheimer's disease may be reversed using a specialized therapeutic program, according to the results of a small trial.
Dale Bredesen, MD, of the Mary S. Easton Center for Alzheimer's Disease Research at the University of California-Los Angeles and the Buck Institute for Research on Aging, enrolled ten patients with memory loss attributed to Alzheimer's disease or another kind of cognitive impairment.
All participants were enrolled in a 36-point therapy program involving changes in diet, brain stimulation, exercise, sleep optimization, and certain medication and vitamins in an effort to improve brain chemistry.
Nine of the 10 participants showed subjective or objective improvement in memory starting between three and six months after starting the program, the researchers reported in the journal Aging. In addition, six patients who had left their jobs or were having trouble on the job were either able to return to work or saw their performance improve.
Bredesen said that while combination therapies have been used to treat other chronic illnesses, that hasn't been the case in the treatment of Alzheimer's. Many of the treatments under development for Alzheimer's are medications to target beta-amyloid, a protein plaque found in the brains of patients with the disease.
"A broader-based therapeutics approach, rather than single drug that aims at a single target, may be feasible and potentially more effective for the treatment of cognitive decline due to Alzheimer's," Bredesen said in a statement.
He added that the research was anecdotal and suggested a larger clinical trial be conducted.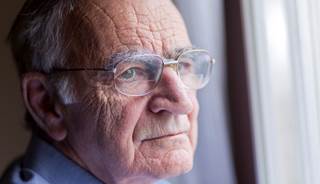 Unique Treatment Plan May Reverse Cognitive Decline
More than 5 million people in the U.S. have Alzheimer's disease - a major cause of cognitive decline - and this number is expected to almost triple to 16 million by 2050. With figures like these, the race is on to find a cure for the disease.
In a new study, a researcher describes a novel, personalized treatment program that he claims has reversed cognitive decline in a small number of patients with memory loss.