June 17, 2015
Blood Biomarker Could Predict Alzheimer's Decade Before Symptoms
the Psychiatry Advisor take:
Lowers levels of a single protein in the blood may be a biomarker for the development of mild cognitive impairment, a condition associated with a higher risk of Alzheimer's disease and dementia, many years before symptoms become apparent.
The development is a potentially important one as it could set the stage for the development of a blood test to measure levels of the protein and predict Alzheimer's disease well before symptoms manifest themselves.
Steven Kiddle, PhD, a biostatistics research fellow at the MRC Social, Genetic & Developmental Psychiatry Centre at King's College London, and colleagues examined more than 1,000 blood proteins from 106 sets of identical twins (212 adults) from the largest adult twin cohort in the United Kingdom.
Twins were used in the study as they share the same genes and to demonstrate that a decline in cognitive ability was not related to age or genetics, which are already known to influence Alzheimer's risk.
The participants' cognitive ability was measured regularly using a computerized test and results were compared with levels of different proteins in the blood over a 10-year period.
Levels of a protein known as MAPKAPK5 was found to be lower in the blood of participants whose cognitive abilities faltered over the decade, the researchers reported in the journal Translational Psychiatry.
"The next step will be to confirm whether or not our initial finding is specific for Alzheimer's disease, as this could lead to the development of a reliable blood test which would help clinicians identify suitable people for prevention trials," Kiddle said in a statement.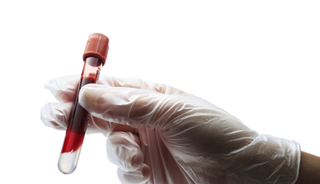 Twins who had lower levels of a single type of protein in the blood saw a decline in cognitive abilities over 10 years.
Scientists at King's College London have identified a single blood protein that may indicate the development of Mild Cognitive Impairment (MCI) years before symptoms appear, a disorder that has been associated with an increased risk of Alzheimer's disease or other dementias.
The new research, published today in Translational Psychiatry, used data from over 100 sets of identical twins from TwinsUK, the biggest adult twin cohort in the UK. The use of twins in the study indicated that the association between the blood protein and a ten year decline in cognitive ability was independent of age and genetics, both of which are already known to affect the risk of developing Alzheimer's disease, the most common form of dementia.
Sign Up for Free e-newsletters
Check out what's trending