April 10, 2015
Stroke Drug May Also Help Alzheimer's Patients
the Psychiatry Advisor take:
A drug used to treat ischemic stroke can also suppress the production of beta-amyloid protein, a discovery that researchers say could make the drug a potential therapy for Alzheimer's disease.
Xin-Fu Zhou, PhD, of the University of South Australia, and colleagues tested edaravone, which is currently only available in Asia, on mice. The drug improved learning and memory functions in the rodents' brains, the researchers reported in the Proceedings of the National Academy of Sciences (PNAS). In addition, edaravone hindered the production of beta-amyloid plaque, which is found in the brain and is closely associated with Alzheimer's disease.
"Edaravone can bind the toxic amyloid peptide which is a major factor leading to degeneration of nerve cells," Zhou said in a statement. "The drug can suppress the production of amyloid beta by inhibiting the amyloid beta production enzyme. It also inhibits the Tau hyperphosphorylation which can generate tangles accumulated in the brain cells and disrupt brain functions."
Edaravone is currently administered via injection, though scientists are looking to develop a tablet version of the drug. The next step is to begin human trials to further investigate the drug's use in Alzheimer's, and those are expected to begin within the next two years.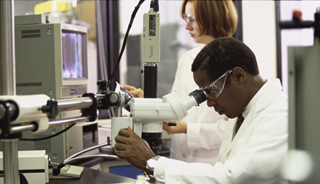 Stroke Drug May Also Help Alzheimer's Patients
Scientists from the University of South Australia (UniSA), along with colleagues from Third Military Medical University in Chongqing, China, have discovered the drug Edaravone can alleviate the progressive cognitive deficits of Alzheimer's disease, a major social and economic burden worldwide.
Edaravone is currently available only in some Asian countries for the treatment of ischemic stroke — the most common type of stroke which is caused by blood clots.
Lead researcher Professor Xin-Fu Zhou, who is UniSA's Research Chair in Neurosciences, says Edaravone can alleviate Alzheimer's Disease pathologies and improve functions of learning and memory — in a mouse model of the disease – by multiple mechanisms.
Sign Up for Free e-newsletters