December 01, 2014
Many Seniors With Dementia Don't Seek Treatment
the Psychiatry Advisor take:
Early identification and treatment can lead to better long-term care for patients with dementia, but many aged older than 70 years who have the disease have not seen a doctor about their symptoms, according to a recent study.
As many as 1.8 million American senior with dementia have not been evaluated by a physician, Vikas Kotagal, MD, MS, an assistant professor in the department of neurology at the University of Michigan Health System, and colleagues reported in Neurology.
They examined data from 856 people aged 70 years and older who underwent cognitive examination after 2011 as part of free exams covered under the Affordable Care Act, along with a video interview. The analysis was a subset of the larger Health and Retirement Study conducted by the university.
Overall, 297 participants met criteria for dementia, and only 45% had seen a doctor about their memory problems, the researchers found.
Married people were twice as likely to undergo cognitive evaluation as those who were unmarried. However, demographic factors such as race, socioeconomic status, number of children and whether children lived close to their parents did not influence decisions to undergo cognitive evaluation.
Although the exact reason patients don't get tested is not clear, Kotagal suggested many patients and clinicians may not see the value in clinical cognitive exams.
"Early evaluation and identification of people with dementia may help them receive care earlier," Kotagal told Psych Central. "It can help families make plans for care, help with day-to-day tasks including observed medication administration, and watch for future problems that can occur. In some instances, these interventions could substantially improve the person's quality of life."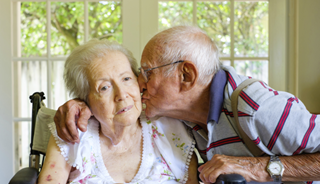 Many Seniors with Dementia Don't Seek Treatment

A new study finds that more than half of people over the age of 70 with signs of dementia haven't seen a doctor about it. Researchers from the University of Michigan say their findings suggest that as many as 1.8 million Americans over the age of 70 with dementia have not been evaluated by a physician.
Sign Up for Free e-newsletters
Check out what's trending